Return to Headlines
Need some support on remote learning days?
Southtowns YMCA and Boys & Girls Club Virtual Learning Centers
(Operating at Hoag Site) Offer Options to Consider

Could you use some support on those remote learning days? If so, you may want to look into this: there are still spaces available for Lake Shore students age 5-12 in the Virtual Learning Support (VLS) Centers operating at the Hoag Educational Center.


The two VLS centers (one is run by the Southtowns YMCA and one by the Eden-Lake Shore Boys & Girls Club) are supported by Erie 2 CC BOCES. That support includes a technology specialist to ensure access to the district's educational platforms; an education liaison to help students meet state and local achievement goals; a general education specialist to coordinate between home and school to establish schedules, routines and procedures, and a special education specialist to help with IEP services and communicate with the family and CSE chair.


Funding from the CARES Act provides the program at no cost to families with an income at or below 85% of the New York State Median Income. (For example, the program would be free for a family of two with a household income at or less than $68,246, or at or below $132,498 for a family of six.)


In both programs, snacks are provided and students receive the district-provided breakfast and lunch. (Or they can bring their own lunch if desired.) Both programs monitor students' schedules to make sure they are online when they need to be for meetings and classes and follow up on assignments.


The Boys & Girls Club VLC hours are 8 a.m. to 2 p.m., Monday, Tuesday and Thursday. There is a fee of $25 per day per student if the household income is higher than allowed under the guidelines. In this VLS Center, after all homework help has been completed and checked by the staff, members will be guided to study, find a good book to read for the reading challenge, and other educational tasks (for example: a word search). If the child stays for the after-school program, a separate fee applies (2-6 p.m., 5 days per week is $60 per month, 4 days per week or less is $50 per month).


The Southtowns Y VLC hours are 7 a.m. to 3 p.m., 5 days a week. If household income exceeds guidelines, there are different price rates depending on whether you are a member of the Southtowns Y. The YMCA program, in addition to academic supports, provides gym, music and art activities, plus outside time, weather permitting. A separate fee applies for after-school programming, 3 to 6 p.m.


Both VLC programs are licensed by the NYS Office of Child & Family Services and have strictly regimented Covid-19 precautions. Cleaning and sanitizing procedures are documented. The centers also conduct mandatory temperature screenings and the Covid-19 questions when students arrive.


For questions or more information:
Boys & Girls Club VLS Center contact: julia@bgcedenlakeshore.org
Southtowns YMCA VLS Center contact: jbari@ymcabn.org or 674-9622.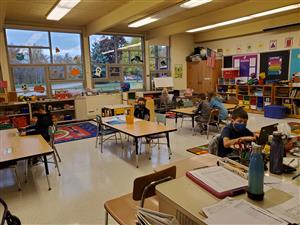 View of the YMCA's Virtual Learning Support Center classroom on a recent afternoon.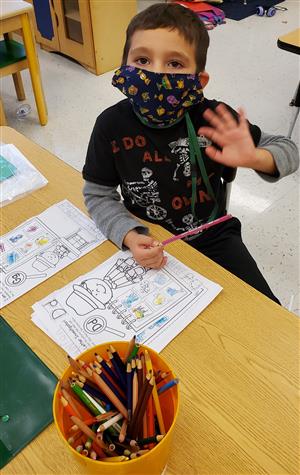 Five-year-old Hunter takes a moment to say hi while working on an assignment at the YMCA's Virtual Learning Support Center.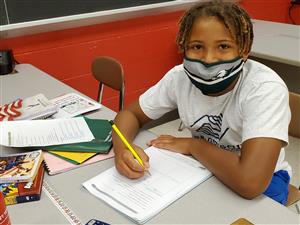 5th grader Mason works on a math assignment at the Boys and Girls Club Virtual Learning Support Center.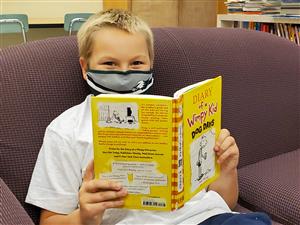 5th grader Jayden relaxes at the Boys and Girls Club Virtual Learning Center while catching up on a reading assignment.