Return to Headlines
LSHS Announces 4th Quarter Honor & Merit Roll Students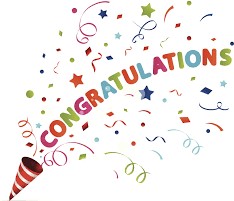 Congratulations to all of our 4th Quarter Honor Roll and Merit Roll students at Lake Shore High School!
FRESHMAN HONOR ROLL
Autumn Abbatoy, Ryan Ackley, Richard Andres, Savannah Borkowski, Hailee Brantell, Dominic Cadin, Ramon Castellano, Martin Castle Jr., Adrian Chiavetta-Perrott, Alyse Coyle, Brian Crupe, Jenna Drenning, Sara Ellis, Sydney Eschberger, Avery Fite, Keegan Green, Kiowa Haynes, Maxim Hazard, Sophia Holland, Alexis Hummel, Autumn Jackson, Laelle Jimerson, Alexa Jones, Jaelyn Karnuth, Amelya Kilby, Daiya Kowalski, Madison Kwilos, Alex Lamoreaux, Sophie Lehnen, Aiden Lyon, Wyatt Mack, James Manning IV, Jenna Marinaro, Brandon Martin, Griffin Masullo, Benjamin Maurer, Aquinnah Maybee, Cameron Mccallum, Anna Miller, Allissa Paterson, Savannah Reynolds, Kaylee Ricotta, Lucie Scarpine, Sarah Shank, Emma Skibinski, Amelia Smaldino, Nathan Smith, Sierra Steffan, Madison Steinert, Braeann Stender, Camryn Szarowicz, Emily Valentine, Nicole Vaught, Ava Vesper, Tia Welch, Victoria Young, Jillian Zehler.
FRESHMAN MERIT ROLL
Ella Barratt, Breanna Bovo, Mary Campbell, Jordyn Colvin, Vincent Cristiano, Charles Dale, Mariah Emhof, Phoebe Gillick, Angelo Giolando, Catherine Guest, Catherine Hughes, Jack Jarzynski, Dylan Joslyn, Kyla Karnuth, Elliemay Klubek, Ava Laracuente, Kyle Martin, Jake Mount, Sonny Oswald, Marcellus Plain, Brandon Pokojski, Bryson Renzo, Ava Stoll, Nina Thompson, Keely Trembath, Maston Waterman, Logan Zehler.
SOPHOMORE HONOR ROLL
Mark Anthony Anderson, Maximillian Barr, Isabella Barron, Gabriella Bartz, Maya Bauer, Samson Bayer, Mackenzie Bernhard, Travis Bernhard, Jacob Bevilacqua, Cierra Bluff, Ava Buczynski, Daniel Burke, Aiden Button, Haley Culver, Mya Dalton, Aubrey Damiani, Brian David, Peyton Del air, Damon Drago-Chaplin, John Dunmire, Matthew Dunmire, Connor Fliss, Carly Fraser, Morgan Gengler, Skyler Gierszewski, Cynthia Gifford, Olivia Gleason, Delaney Glose, Kaylin Golembiewski, Reilly Green, Brooke Hamm, Jackson Horning, Lillian Hroncek, Isabella Hrynio, Morgan Huff, Elizabeth Jarzynski, Mariah Joslyn, Rose Jump, Garrett Knighton, Katelyn Kowal, Emma Langdon, Matthew Lee, Wyatt Lingsweiler, Joseph Lovett, Zavyn Maxon, Alexxis Mazzu, Ellie Nelson, Jacella Nephew , David Ott Ill, Ava Pericak, Isabell Peters, Emily Pregitzer, Dylan Repertorio, Lucas Rivera, Lilly Rohde, Alexis Saar, Olivia Sannes, Taylor Skorupski, Lauren Smith, Megan Strickler, Olivia Sullivan, Ashton Taylor, Kahlan Todaro, Emily Walker, Marina Whelan, Brooke Wholf, Gavin Wiktor, Emma Wilkins, Paige Wilmore, Cameron Witryk.
SOPHOMORE MERIT ROLL
Brayden Budziszewski, Evelyn Caughel, Linsy Cian, Drake Connors, Jessie Dean, Dakota Familo, Brooke Folaron, Kelsie Gajkowski, Morgan Gates, Luke Hopkins, Hayden Hurlburt, Joshua John Jr., Adyson Kavulak, Dakota Kubisty, Eric Kushner, Bryanna Leonard, Kennedy Masullo, Alexander Maurer, Lacey Palmer, Angelina Pegnataro, Mileah Pinelli, Wayne Podoba, Ethan Raczka, Emilee Ramirez, Olivia Sierant, Romeo Vega, Jadyn Wilcox, Ella Wittmeyer.
JUNIOR HONOR ROLL
Jared Ames, Magdalen Barclay, Blayze Becker, Howard Butlak, Gavin Clifton, Simon Connors, Giana Corsaro, Angelina Cosenza, Emma Coventry, Kate DiMartino, Jayden Drenning, Samuel Eschberger, Riley Fleming, Dallas Garlow, Sophia Genovese, Nathan Guarino, Caitlin Jurain, Dylan Kelly, Erin Lehnen, Erin McGarrity, Ryan McNamara, Joshua Merritt, Keira Norton, Trinnity Palmer, Tyler Pfalzgraf, Nyla Rivera, Austin Russell, Ayliza Rydzewski, Samantha Sargent, Nathan Shappell, Nathan Stolarski, Tianna Thuman, Mia Valentine, Lucas Wiens, Sydney Wilson, Maxwell Zielonka.
JUNIOR MERIT ROLL
Elizabeth Atler, Anthony Bates, Abby Browning, Anthony Cadin, Jasmine Carter, Alexander Cervola, Cassandra Corkins, Bryce Coyle, Christina Duffy, Cierra Fuentes, Emily Gray, Blake Hageman, Emelia Howell, Andrew Hughson Jr., Joseph Kamery, Paige Kencel, Alexandria Kennedy, Ruth Keyes, Paige Kubisty, Makenna Lee, Taylor Mazzu, Noah Mruk, Stephen Paluch, Liliana Rouse, Tammy Schaner, Ryan Shafer, Carter Sterner, Aiden Styles, Linzi Ward, Jayden Wardlaw.
SENIOR HONOR ROLL
Kyle Biel, Theodore Button, Domenica Cala, Amber Castellano, Cassandra Chiappetta, Kelly Cian, Parker Cornwall, Sneha D'Andrea, Elizabeth Degenaars, Caitlin Dils, Alicyn Dimpfl, Hannah Dunmire, Sofea Dziedzic, Angelina Edgar, Nathan Eschberger, Brittney Freebern, Zachary Gallman, Hailey Garrison, Eryn Gawlak, Raeann Grasso, Tyler Griffin, Jillian Guziec, Braydin Jones, Kathryn Justinger, Mitchell Kiefer, Hailey Kliszak, Kayce Licht, Molly Majewski, Madeline Maybee, Tristan McMahon, Lacie McMurray, Andrew Mikolajczyk, Tyler Mitchell, Bethany Montroy, Teihgin Murtha, Michael Nowak, Amber O'Neil, Amber Ode, Robert Pfalzgraf, Joshua Puntillo, Lauren Rutter, Donte Salatka, Taylor Sawyer, Nicholas Sawynsky, Tyler Schott, Anna Sheehan, Aubrey Snyder, Melissa Sperduti, Emily Stoll, Casey Taylor, Elizabeth Todaro-Tucker, Ava Waterman, Allison West, Keely WhitePigeon, Nina Wholf, Caitlin Zolnowski, Robert Zuidema Jr.
SENIOR MERIT ROLL
Dylan Carlson, Jack Colosimo, Natalie Corieri-Brownell, Abigal Coventry, Abigail David, Myah DiOrio, Raven Doering, Peyton Donlin, Joseph Gajewski, Collin Gajkowski, Emily Jamalkowski, Jordan Jones, Kali Klepfer, Marcus Kowalski, Kiara Leone, Ryan Martin, Peyton Maxon, Parker McSkimming, Shatan Mohawk, Aiden Morrissey, Evan Rudewicz, Rachel Schaner, Tyler Schroeder, Connor Smith, Ethan Taylor, Lane Thompson.