Return to Headlines
A Positive Pause (UPDATED Noon, Friday, April 3)...
Did you know ... Highland principal Colleen Politowski is hosting cooking demonstrations on the school's Facebook page ... join her on Facebook Live at noon on Monday and cook along as she prepares mini pizzas! At noon on Tuesday, she will prepare handheld taco cups. Yum! The ingredients you will need are listed on Highland's Facebook page. https://www.facebook.com/pages/Highlanhttps://www.facebook.com/Highland-Elementary-School-114086660227181/


J.T. Waugh Students: Your Teachers Love You and Miss You!
This video was created by 5th grade teacher Paul Hornberger to bring greetings and good wishes to J.T. Waugh students from their teachers.

Shout Out from Middle School Teachers
This video was created by Middle School assistant principal Katy Berner-Wallen to bring greetings and good wishes to Middle School students from their teachers.
An Uplifting Eagle Fly-By
This video created by High School English teacher Jill Morgan brings messages to all from several of our High School teachers!


Sharing Our Eagle Hearts Everywhere!

Today's Positive Pause features photos of Eagle hearts that students and families have made to "spread the love" and show the community that all of us are in this together. Pictured is Irelynn Garlow, a 4th grader at Highland Elementary, along with many examples of the projects that have been created.
School social worker Nicole Phillips notes that it is a way to spread some smiles during a difficult time!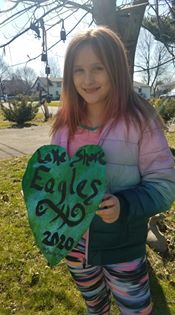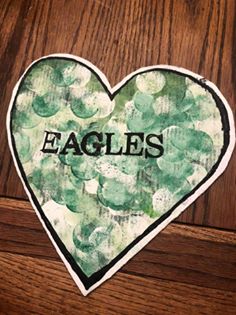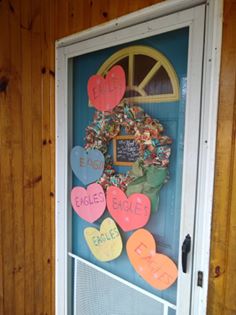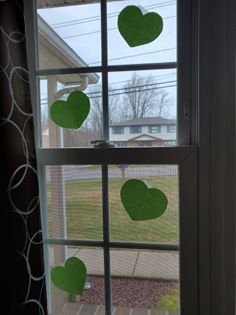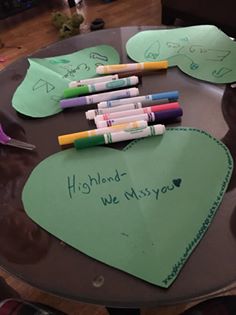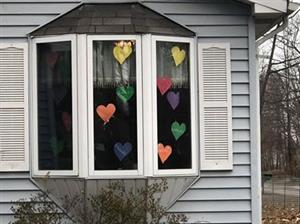 The Eagle hearts are a great way to show love and support for each other while giving young children something fun and creative to do.
Just put a heart in your front window. That's it! Color it, paint it, cut it out, or print from your printer. Make it another fun project for your kids.
As long as we practice appropriate social distancing, we can take a walk (or even bike ride or drive) around the community to see how many Eagle hearts we can find, get fresh air and momentarily forget about the stresses around us.
Many local communities are doing similar projects, so let's all join in on the fun!
'We Are the World'
Taking a "positive pause" from the challenges of COVID19, here is a video made by students in Mrs. Crupe's class before the holidays. It is a rendition of "We Are the World," performed by 4th graders at Highland Elementary School. At the time, it was created in response to a challenge from a school in Scotland. Mrs. Crupe thought it might be a bright light for people to see if we post it now. Here is the link: https://www.wevideo.com/view/1621718048